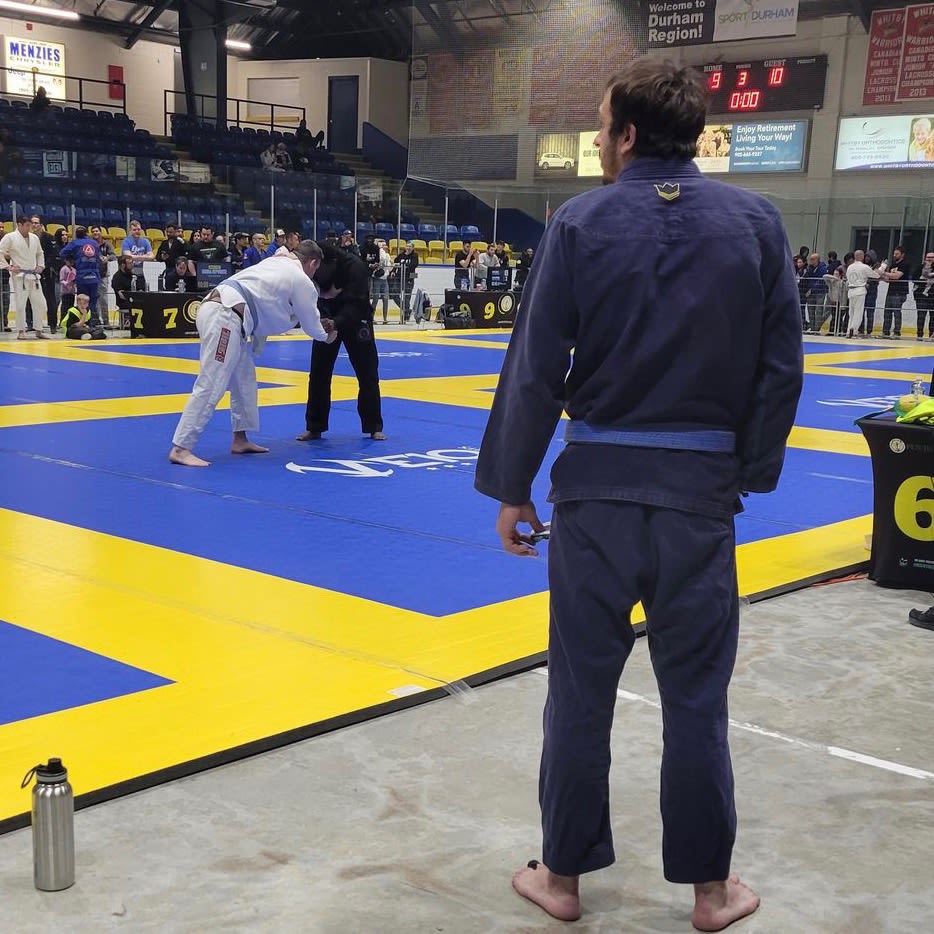 Logan White
Representing Platinum Brazilian Jiu Jitsu since 2020, Logan began training in 2017 under Shaun Beaumier. Logan received his blue belt under Matt McPeake of Horizon BJJ and Aaron Esdon in 2022. He has been a competitor since 2018 and has competed in various tournaments across Ontario.
Taking all of the skills and knowledge gained during his training and competitions, Logan uses his positive attitude and infectious smile to help lead our Kids Jiu Jitsu Program. His brand of Jiu Jitsu is always fun and playful, making him the perfect training partner and instructor.
Off the mats, Logan is completing an undergraduate degree in Kinesiology and has a passion for fitness and physical activity, allowing him to better understand movement and help others in a variety of ways. Logan also works as a cook in Oxford County.