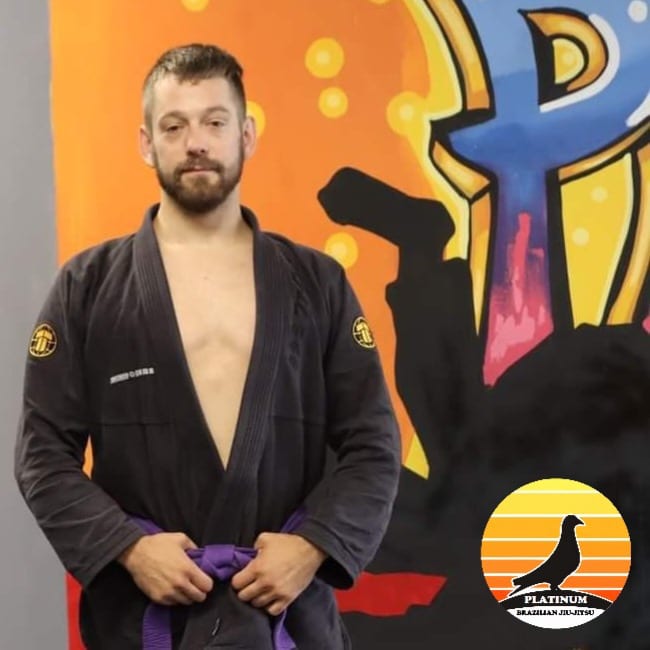 Cameron Hewitt
With a love for physical activity ranging from hockey to yoga, Cameron began training Brazilian Jiu Jitsu in 2008 in addition to his time spent lifting weights, boxing, and doing Muay Thai.
A purple belt, Cameron has fought in several bouts for both Hybrid fight promotions and Fight Quest, as well as numerous tournaments throughout Ontario at each belt rank. He has invested a lot of time studying nutrition, the human body, and how it relates to Brazilian Jiu Jitsu. Cameron brings a good balance of fun and hard work to every class he teaches. His years on the mats give him a sound understanding of all aspects of the sport, and he is dedicated to being the best instructor he can be.
Off the mats, Cameron is a team leader in a manufacturing facility. He enjoys playing guitar, walking his dog Odin, and going to concerts.